"We consciously picked being an instrumental band because that was the best way we could communicate our art. We can pour our soul into our instruments, and people can connect with the song in a more personal way; people tell us about their own personal stories they connect with the songs, and people ascribe their own feelings onto our sounds. The art is as much part of the listener as part of us."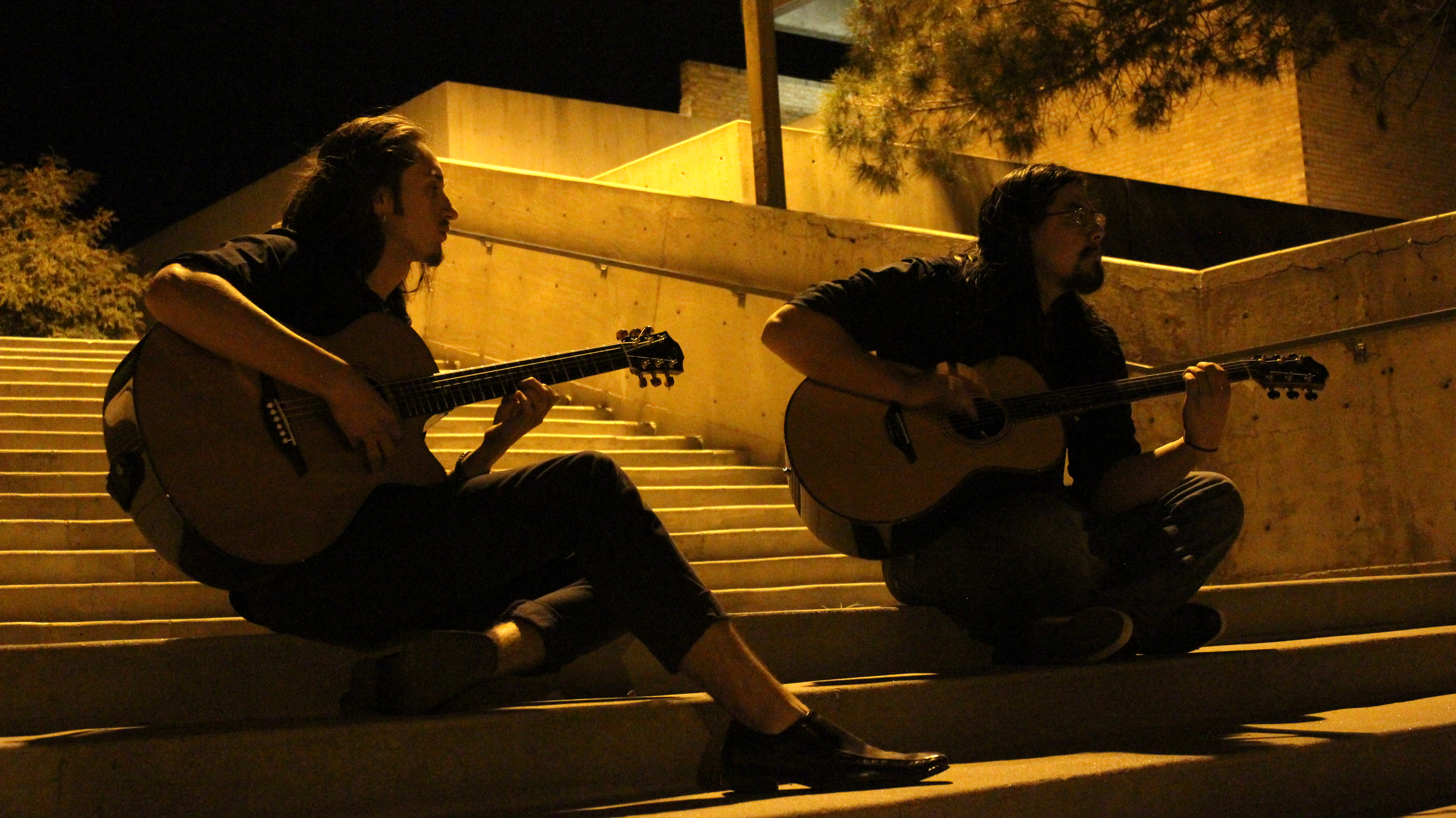 Blending the diverse styles of instrumental music, Fragile Balance treads diverse artistic terrain to create a cohesive sound marked by both its meditational and passionate aspects. Formed in 2010 in by El Paso natives Nico Antuna Cooper and Cruz Barajas Lujan, the duo combines disparate genres to style their music on both steel-string and Spanish guitar. 
In many ways the spiritual successors of Windham Hill new age artists like Will Ackerman, Fragile Balance fuses this relaxing and introspective sound with the techniques of modern fingerstyle players like Andy McKee and Sergio Altamura. At the same time, the band draws equal inspiration from the dynamics and emotion of fellow regional West Texas post-rock bands like Explosions in the Sky and Balmorhea. It is in the unique manner in which these styles compliment and diverge from each other that gives Fragile Balance their unique sound. The final output is a sound at home as much in reflective self-meditation as it is in a lively gathering. 
Expressing honest emotions through music has always been part of Fragile Balance's mantra, but it is on their latest record, Candlelight Sessions, that this vision has truly become a reality. Recorded live in an empty art gallery in El Paso, Texas surrounded by hundreds of candles, the ambiance of the recording location reflects the ambience of the music. The pieces tread the ground between meditative atmosphere and passionate leads, while maintaining an air of sophistication and balance, beginning with the fingerstyle-meets-post-rock crescendo of "Let Me Go" and culminating with a classical guitar arrangement of Italian pianist Ludovico Einaudi's "I Giorni".